Wednesday, October 13, 2021 | 8:00 - 9:30 AM
VIRTUALLY!
SPECIAL EDITION:
CELEBRATING LGBTQ+ HISTORY MONTH!
Featuring Special Guest, Rodney Wilson, Founder of LGBTQ+ History Month
Join us for the Special Edition: Brewing Up Business celebrating LGBTQ+ History Month sponsored by Let's Talk About Gay Stuff Podcast (A Production of Chamber Member ListenWerks). LGBTQ+ History Month is celebrated every October to recognize and honor the history of the LGBTQ+ community. This Special Edition Brewing Up Business will feature Special Guest, Rodney Wilson, who is the Founder of LGBTQ+ History Month.

Rodney Wilson founded LGBTQ+ History Month in 1994 and in that year became the first openly gay public school teacher in Missouri. In 2020, he was named a Missouri Trailblazer by the Missouri State Museum. His story is told in the documentary-short "Taboo Teaching: A Profile of Missouri Teacher Rodney Wilson." On social media: @rodneycwilson.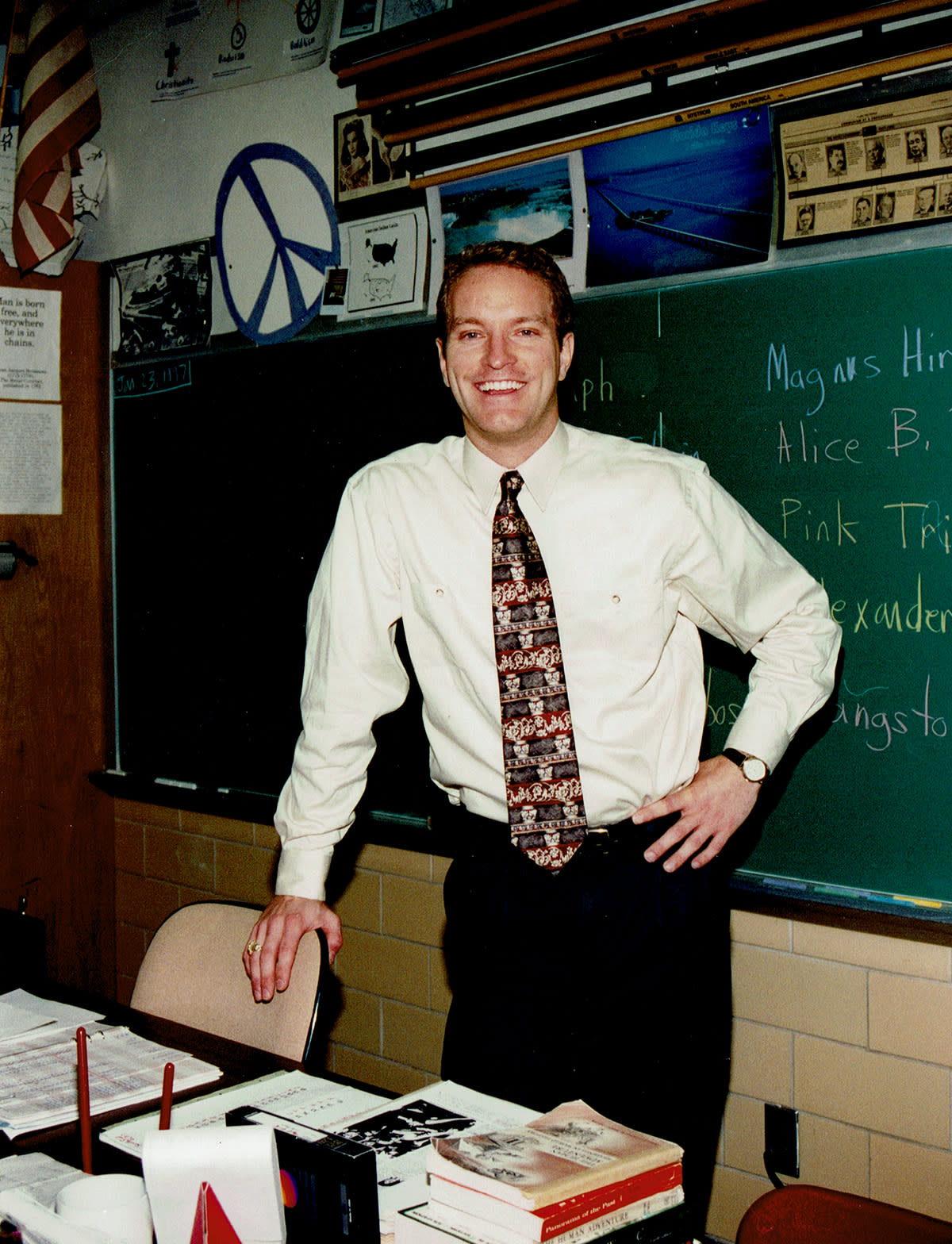 Rodney Wilson is a high school teacher credited with creating LGBTQ+ History Month. October was selected because schools are in session, and it is the month in which the first national march for lesbian and gay rights occurred and National Coming Out Day is celebrated. Learn more about Rodney's background here.

This event will include a "fireside chat" with Rodney Wilson as well as plenty of opportunities to network. Casual networking starting at 8:00 a.m. on the Airmeet platform. Grab your coffee and join a networking table in the Chamber Networking Café where you can switch between tables or meet one-on-one. We've got you covered however you like to network! After the program, stick around for more networking and connection at your leisure in the Chamber Networking Café.